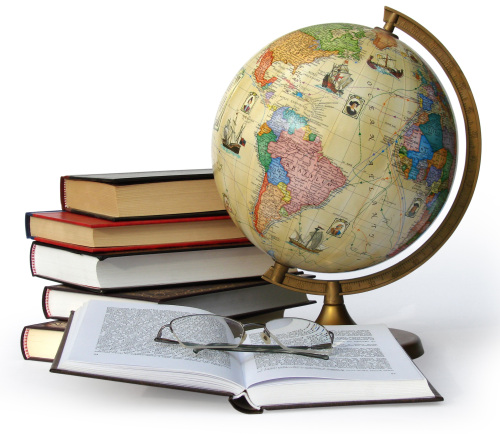 First this week is an update on a story we told you about last week. In Montana, John McGee, superintendent of schools for the Florence-Carlton School District will be suspended without pay from March 25 to April 5 because of plagiarism. McGee admitted to using his name on articles that were not his for the school's newsletter. The suspension came as the result of a great deal of community outcry after the board of directors had simply asked him to apologize for the incident.
American educated Igor Fedyukin, deputy minister of education and science in Russia, will be leading Russia's campaign to investigate plagiarism among Russian politicians and other leaders. According to the Daily Tar Heel, the student newspaper for the University of North Carolina at Chapel Hill, Fedyukin earned his PhD in history from UNC in 2009. He will bring his knowledge of academic standards in the United States to his reform efforts in Russia. Earlier this month, I wrote about the widespread practice in Russia for politicians to either pay for someone to write their dissertations or to plagiarize others work in order to earn their degree. In February of this year, the Russian prime minister called for a nationwide investigation of politician's academic work. The accused politicians include Russian President Vladimir Putin.
In Nigeria, the country will be launching its first nationwide effort at combating plagiarism in its universities. Allafrica.com reports that 123 Nigerian universities will be using anti-plagiarism software, and they are now training and preparing for full use of the software later this spring. As in most parts of the world, plagiarism is becoming a major issue in Nigeria. Just last week, four university staff from the University of Calabar in Nigeria were fired over plagiarism accusations.
In South Korea, popular television talk show host and best selling author, Kim Mi-Kyung, has been accused of plagiarizing portions of her dissertation. Her university is looking into the allegations that there are passages from at least four different sources copied into Mi-Kyung's 2007 dissertation without proper citations. Mi-Kyung has denied the allegations. According to the Globalpost, a message on her Twitter account states "I was somewhat careless in writing the thesis, but it was not intentional." Unintentional or not, copying material from another source without giving proper credit is plagiarism.