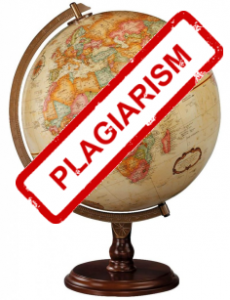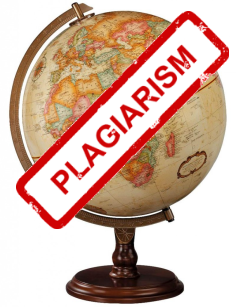 The Cameron Creek Charter School in Charlotte, North Carolina that we wrote about last month was not granted a charter for the 2013-2014 academic year. The school was accused of plagiarizing portions of its charter application. The Cameron Creek Charter School had preliminary approval for a North Carolina charter for the 2013-2014 academic year, but they were accused by officials from the Charlotte Learning Center of copying material from its 2011 application, a public document. In many places, Cameron Creek's application listed the name Charlotte Learning Center, and the application made reference to middle school grades when the school would only be serving students up to fifth grade. On Thursday, March 7, 2013, the North Carolina Board of Education unanimously decided against giving a charter to Cameron Creek.  The denial was due to the plagiarism accusations.
The journalism community has seen a lot of discussion of plagiarism this week. On Tuesday, March 5th, Huffington Post reported that Fox News deleted a story because of material that had presumably been copied from Politico. Fox News posted an editor's note of apology. Huffington Post also reported on March 8th that Fox News's Juan Williams used material from a Center for American Progress report in his own column without properly crediting the original report. Williams later said that his researcher was to blame for not summarizing the data but simply copying it.
Finally, author Jeremy Duns has written a blog article accusing journalist Nate Thayer of stealing material for an article he did for NK News from a 2006 news article in the San Diego Union-Tribune. The NK News editor in chief, Tad Farrell, told The Columbia Journalism Review that in editing the piece, the correct citations were eliminated, and that the work was entirely that of Nate Thayer. Thayer himself has denied the accusations.
What we in the academic world can learn from the plagiarism cases this week by Fox News as well as Nate Thayer is the importance of always properly citing your work.  Organized note taking will help you keep track of which sentences are direct quote that need to be credited, what is a summary of someone else's words, and what are your own ideas.  Unintentional plagiarism can easily occur if you do not have an organized and structured note keeping system. It is also recommended that one uses a plagiarism checker to eliminate the possibility of inadvertently failing to properly cite a source.
Other news this week of plagiarism in the academic world brings us to Seoul, South Korea where a professor at the Seoul National University has resigned after admitting to plagiarism. According to the Yonhap News Agency, the professor had plagiarized work in his thesis. The professor offered no explanation, but submitted his resignation.